Research Experiences for Students
The Life Sciences department at SKC has facilities for conducting novel research in the areas of microbiology, cell biology, and environmental health sciences.  The research labs have a vast array of instrumentation to perform analysis on DNA/RNA, protein, and environmental compounds.
Capable students are mentored internally by qualified faculty to perform place-based research projects.  Students can get paid to acquire laboratory experience, as well as academic credit for working in SKC's two research laboratories – the Environmental Health & Chemistry Laboratory and the Cellular & Molecular Biology Laboratory.
Productive research projects often allow students to travel to national meetings ranging from Hawaii to Washington D.C. to present their findings.  As students progress on their research projects and training, the faculty look for opportunities for trained students to find local, regional, or national internships in areas of interest to the students.
Niché is interested in understanding the levels, exposure, and spatial dynamics of particulate matter (PM2.5) from wildfire smoke in the Mission Valley on the Flathead Indian Reservation.  Part of the project is to better understand the composition of wildfire smoke which is funded by an NIEHS grant.  Collaborative efforts, funded by MT-INBRE, are also underway with MT Tech to correlate outdoor air quality with the clearance of indoor PM2.5.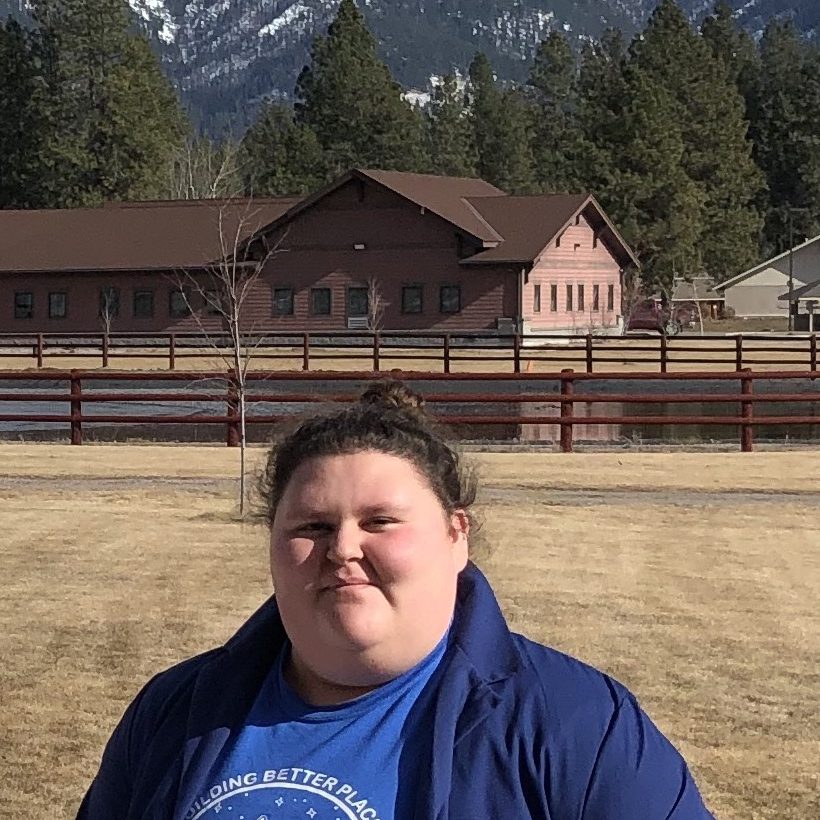 Caitlyn is funded by an NSF/SGR grant to study methylating microbiota of Flathead lake. The project involves isolating lakebed soil samples that are processed for RNA to determine the presence of mercury methylating bacteria in Flathead lake. The higher the bacteria, the more likely fish are to contain toxic levels of mercury for food consumption.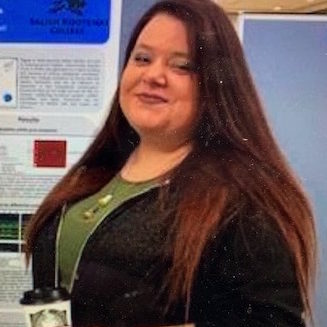 While at SKC, Courtney has been involved in a number of internal and external research projects that broadly focus on environmental factors and diet, which frequently impact Native American communities.  Courtney is currently funded in her senior year by an SKC internship to examine the potential uptake of environmental compounds in the soil and agricultural products.
Anna Celeste Brown Russell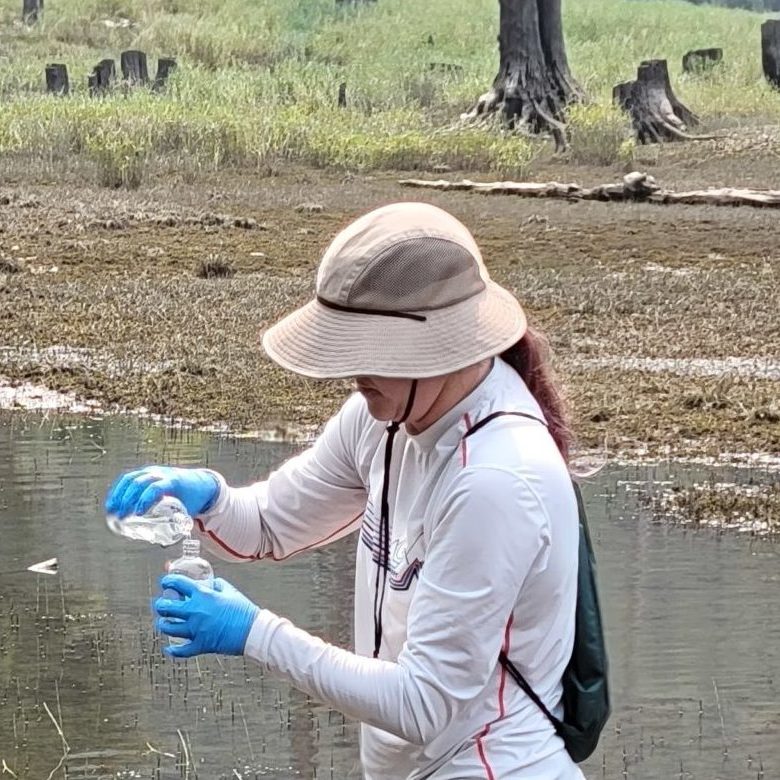 Anna Celeste has investigated toxic metals in the flathead watershed of western Montana and aquatic plants.  Currently, she is working on an external internship with a local a local business to develop environmental-focused projects in the field of mycology.
Goals of Research Experiences & Internships
Science is an exciting and fast-paced work environment.  Regardless if you are a researcher, clinician, or are involved in science policy, publishing, or business; understanding how research is done is fundamental.  Research experiences provide an opportunity for students to explore the scientific process and develop the necessary critical thinking skills to be competitive in modern science.  Internships further these capacities and allow students to start building contacts with professionals in the field while contributing to their work experience.